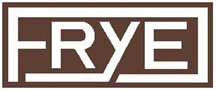 Y DAD AND I started out together in 1970 with three presses and two employees. We certainly weren't the biggest printer in town. But we knew we didn't need to be. Like most fledgling companies, what we lacked in physical assets we made up for in ingenuity and determination.
We had an idea of what a printer should be to its customers. A trusted partner. A dependable resource. An innovative problem-solver. All the while being a responsible leader in the community. These were the fundamentals on which we began, and they have treated us well as the years have gone by.
Today we have a large and diversified client base. And we have earned a reputation for being as smart as we are cost-conscious.
Our mission is to put our customer's visions on paper. And whenever we can, to enhance that vision through the latest technologies and good old fashioned customer service.
We're proud of where we've come from, and have worked hard to develop our current range of capabilities. I would like to thank those customers that have stood by us from the beginning. And extend a sincere welcome to those of you just learning our business.
It has been, and will always be, our pleasure to serve you.

John Frye
President
Frye Printing Co. Inc